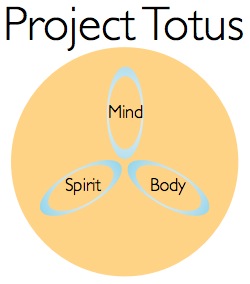 What a whirlwind! Sometimes I wonder what I got myself into, and then I remember that I really have to change my life and this form of accountability is vital. The last week of Project Totus was rough. It involved Cheetos and Oreos and a lot of crying. People with compulsive/emotional eating problems frequently use food when they are unable to cope with healthy self care skills. I am the definition of an emotional eater. The Postpartum Depression was OVERWHELMING and I was having a hard time seeing a light at the end of the tunnel. Couple Postpartum Depression with grieving the loss of my brother and that equals an emotional storm of epic proportions. Garrett was busy supporting me and taking care of the kids. We didn't pick up our Lean Green Cuisine meals because of how slammed our week was... and then I received a call:
Judy, from Lean Green Cuisine was on the other line. Her sweet and kind voice greeted me and said, "I noticed you didn't pick up your meals this week and I was concerned..." The conversation went on and it became obvious that Judy was not worried about getting advertised, or any other motive. Judy was simply concerned and wanted to her me tell her I was still on the journey of changing how I eat and car for my body.
THAT kind of support and love (concern) is transformative. I cried, later, in the shower thinking about how badly Judy wanted change for me. WHAT?! Don't you cry in the shower?  I cried because when you struggle with depression, loss, and abuse it becomes easy to believe and tell yourself that you aren't value. For me, I don't feel valuable unless I am doing something for someone else. The new "someone else" I have started to care for is me. It is a new and difficult task. It is a task that requires many seconds, minutes, and hours of chanting to myself "it is okay to take care of you." It is a task that requires the love and support of people like Judy and Garrett and all of you- but especially Me.
Moving on to week four... with more hope and determination.