Blog
These are my thoughts, yo.
Filtering by Tag: Pregnancy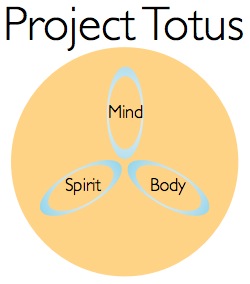 I started Project Totus because I hit a wall. It was the wall that I think many women across the United States are running into. The Wall is this system that teaches women that they must diet, they must be a certain size, they must be ashamed of their bodies. I have ran into that wall over and over again and the only outcome that resulted was a bruised, broken, and disfigured sense of who I am/was. So I started Project Totus, a thing only for myself, to confront my body and food demons. I enlisted Judy, from LeanGreenCuisine to help feed my family while I learned how to eat. I asked Noel from 3DPT to help me learn about quality physical fitness. Wendy, from I.M. Spa, signed on to give me a facial and talk to us (all you readers!) about healthy ways to care for ourselves. I also began to see a psychologist to discuss why I was so emotionally hungry.
It has been six weeks of interesting revelations, tears, freak outs, triumphs, and aha moments.
I am a recovered Bulimic turned compulsive/binge eater so I knew that confronting dysfunctional eating habits would not be easy. I have started the process of intuitive eating, learning what true hunger is, and acquiring good self care skills.
I lost even more weight...and I stopped weighing myself. This is bigger than what size I am.
Project Totus isn't over. It has just begun.
My 6 week Project Totus launch is over- so NOW we begin Phase 2!!
The first step to Phase 2 of Project Totus was to sign a pledge to embrace HEALTH AT EVERY SIZE
I will continue what I learned during Week1, 2, 3, 4, and 5...
The second step will be to find a therapeutic facility to spend some time finding my center, learning better skills, and being encouraged by other people who have achieved healthy living after dealing with the same things I have. I have been phone interviewing several places- I will be sharing my finding soon.
I am so proud of myself. This isn't about failure or perfection. This is about learning to truly by alive in every capacity. This is about learning to be whole.  I pray that each and every one of you is being gentle with yourselves, embracing how beautiful and unique you are, and let NO one tell you otherwise.